Red Top Lookout, September 14, 2003
Visited the unmanned fire lookout on Red Top mountain with Steve.
We had tried getting there this spring
, but at the time snow prevented us from getting to the lookout tower. This time we made it fine. Turned out to be quite a long drive for a very short hike - less than a mile to the tower, certainly, though very steep, as some of these photos show. There are quartz beds nearby, which we also walked to - there weren't many rock hunters that day, and I didn't find the holes in the ground all that interesting, but there was a lot of cool weathered wood around. Forest service road #9702 leads up to the lookout, and apparently there's a 1/2 mile very minimal road (#115) that heads off of #9702, a mile shy of the parking area by the lookout tower. We didn't know about it at the time, and didn't notice anything obvious, but supposedly it leads to
a sheer drop with some dramatic views
. The skies were mostly very grey while we were there, not making for the most dramatic views. We ate lunch up by the lookout tower, and scoped out the area with some binoculars, finding some clear areas on the highway and speculating on the actual route of the highway. Later we were able to look back up from the highway and identify the lookout tower.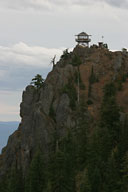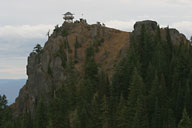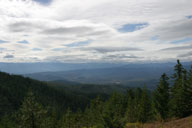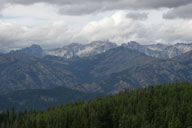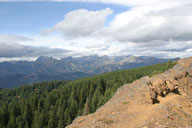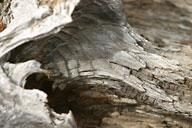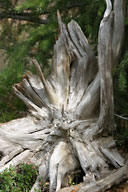 ---
andrew abernathy
andrew+owp@omnigroup.com